Research on QoE/QoS and Wireless Multimedia Communications:
Multimedia is the dominating traffic in internet and nowadays unreliable wireless access networks. Mobile devices are typical energy-constrained and resource limited.
Our research objective is to design a new solution to accommodate quality multimedia service over energy-constrained wireless networks, which are typical unreliable and unsecure. New approaches including data-driven algorithm implementation, and joint design of codec and protocols.
<![if !vml]>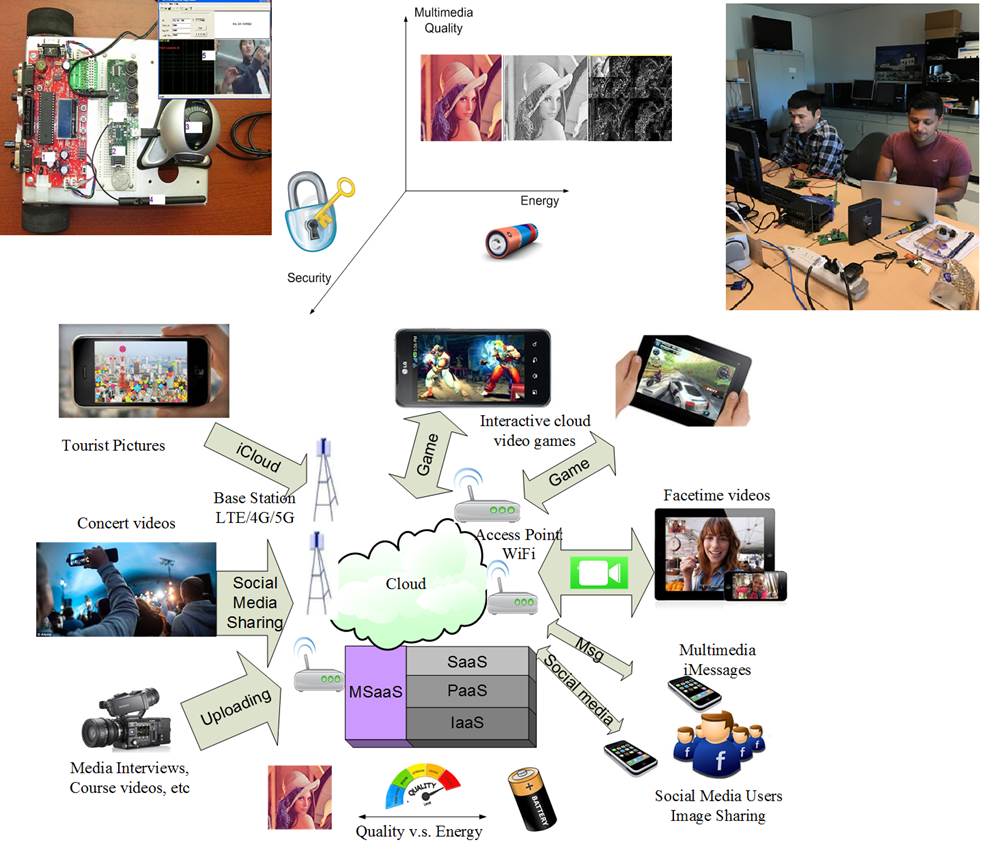 <![endif]>
Prototype of energy efficient mobile wireless multimedia systems. CEENBoTs carrying Gumstix computer boards taking camera pictures, invoking light-weight JPEG2000 codec and WiFi drivers in Linux OS, transmitting multimedia streams to client computers. Graduate and undergraduate students are working on theoretical model and experimental testing of wireless network performance.
Research on Wireless Sensor Networks, Cyber Physical Systems and Internet of Things:
Low cost wireless sensor devices provide ubiquitous data access bridging the internet and the physical world. Our current research is focused on optimization and scheduling algorithm design to bridge the gap between emerging applications and energy-constrained internet of things.
Applications include real-time soil condition monitoring in precision agriculture, intelligent transportation system design using heads-up display and smart-phone for driver safety warning, as well as supply chain management for pharmacy anti-counterfeiting.
<![if !vml]>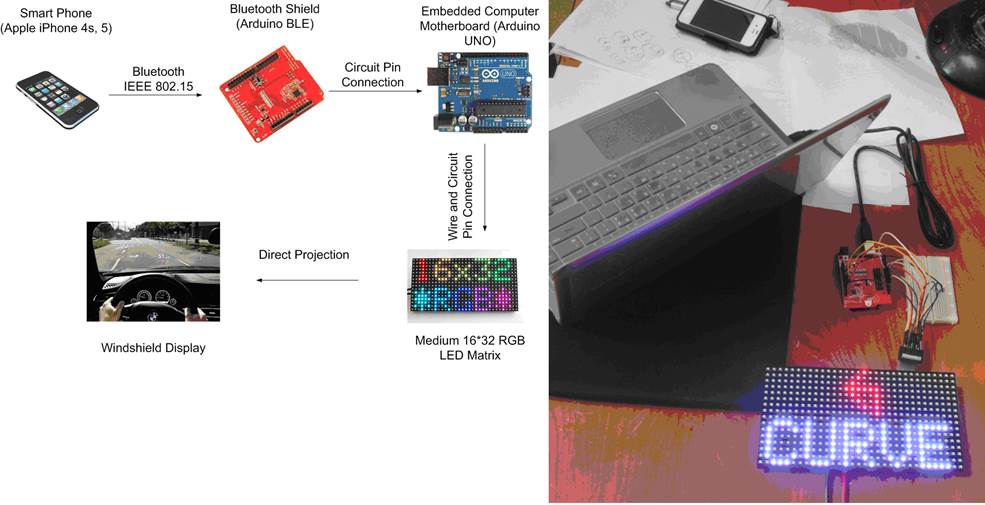 <![endif]>
Prototype of Heads-Up-Display for Driver Warning: A Smartphone APP Gets Real-time Road Information, transmits information through Bluetooth to Arduino board, and Arduino boards drive the LED to project information on car windshield (letters and icons will be flipped)
Research on Breast Cancer Imaging Classification:
Early screening of breast cancer is critical. Our research objective is to create a cost-effective screening solution by leveraging modern microwave tomography imaging techniques, as well as state of the art machine learning and stochastic classification algorithms. New approaches include effective tumor identification and classification study leveraging big data opportunities.
<![if !vml]>

<![endif]>
New microwave tomography imaging provides tumor information from different perspectives. Unlike traditional mammogram or MRI, tomography image equipments are typically cheaper while providing relatively good quality of patient data. New algorithms and big data mining techniques are under investigation to provide useful information for diagnosis.